Our prayer, as your partners, is that the words we say, the behaviors we model and the experiences we plan would shape your children's heart to look just a little more like Jesus' heart every day. By embedding our Holland Christian Discipleship Practices in the learning activities and daily life of our community, we believe we help to prepare our children for a life lived closer to God's call as Kingdom Bringers.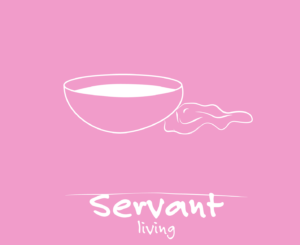 50 schools from throughout West Michigan will be jumping in to work together to help bring food to "nourish kids to be their best" thanks to the leadership of Kids Food Basket.
Guess what! Forest School is invited to join in with this important effort. Every child knows the discomfort of hunger. Many of our children don't understand the depth of struggle with food insecurities but we certainly can work together to help ease the pain children who are our neighbors are feeling. March 20-March 24 we will live into Kids Food Basket Week! Take a peek at this flyer to learn about some of the ways your family can also get involved if you choose: KFB Week 2023-School Flyer You'll find a wish list of food items children in our area have shared that they enjoy eating the most. There is a QR code your family can contribute to this dear organization if you'd like. And, finally, you can wear orange on Go Orange Day, March 24. Orange is the color of Childhood Hunger Awareness and we want to help make a difference. As we grow in our gardening skills, our dream is to one day raise fresh, organic treats for these yummy sack suppers.
We hope you'll jump in and joy us in learning to live as the servants Jesus called us to.
Yours in Christ's service,
Miska
Announcements
Enrollment for 23-24
Please help us spread the word that we still have a few open seats we would love to fill with new friends! Parents can start enrolling their children here. However, for all parents with children in kindergarten or above, it's nice to be reminded that Holland Christian is a continuous enrollment school. This means, in an effort to simplify the process for our current K-12 families, you will not need to re-apply every year (this is, after kindergarten). We are happy that you are a part of the Holland Christian family, and our hope and plan is that you want to continue partnering with us in the years to come!
Swim Lessons
The Holland Aquatic Center will be providing us with swim lessons again this year. Our 1st & 2nd graders will head to the pool February 27-March 10. Pine Ridge and Rose Park children have already enjoyed their weeks of lessons and I'm grateful to share with you that our lessons were a hit! As is understandable, children had some butterflies before the first day of lessons because it's new and different. I was so impressed with how patient, compassionate and well-trained the Holland Aquatic Center staff is in putting children at ease right from the start of lessons. The staff is new. Their program is new AND?! the suits are new! Have a peek at these pics to help your child and you be prepared and informed for our swim lessons:
On the first day children and teachers meet the swim instructors and learn that it's okay if you don't know how to swim or you feel nervous. Mr. Dan didn't know how to swim when he first took lessons and he was nervous too! He learned to LOVE swimming just by trying! The staff is here to help kids try blowing bubbles and just trying out the water when they feel ready.
The suits are new! The kids loved the new upgrade in fashion!
There are not enough bathroom stalls for every child to change inside. Children change into their swim suit in the locker room. A Holland Aquatic staff member stands out of the line of sight but in the entry way to the locker room using their voice to help students move through the process of changing and get out to the pool deck. We found that some children felt most comfortable taking an extra large t-shirt from home to act as a privacy tent. You might even practice this a little bit at home! Children can pull the large t-shirt over their heads and then change into their suit under their t-shirt tent if they would like privacy! This works well after lessons when they change back into their school clothes again as well. We will do all we can to keep each child comfortable and excited about these important swim lessons. Please let me know if you have any questions or concerns! Mrynsburger@hollandchristian.org 
2nd Grade – 9:15am-9:45am
1st Grade – 10:15am-10:45am
Kids' Stuff Resale: Donating Day
NEW this year: If you have high quality items you would like to donate to the Kids Stuff Resale (items we could price at $15+ each), we will be accepting donations on Wednesday, March 1 in the admin office of the high school (Door B). Items can be dropped off between 8am-4pm this day only. Questions? Contact Michelle Schaap at mschaap@hollandchristian.org.
Parent-Teacher Conferences
Parent-teacher conferences are coming up! You will receive an email with instructions on how to register for conferences in a few weeks.
Monday, March 20: 4-8pm, in-person
Monday, March 27: 4-8pm, virtual option available
Elementary Athletic Opportunities
3rd-8th Grade Lacrosse
Middle School lacrosse sign-up is now open! If you are a 3rd-8th grader who would like to play lacrosse this year, you can sign up now on Active. Whether you are new to lacrosse or have been playing for many years, we would love to have you join us! If you have any questions, you can email Jake Andringa or call 616.566.2051 or email Micah Kool.
Girls' Running Club
3rd – 5th grade girls are invited to join the Rose Park Girls' Running Club this spring. Together, we will learn about the physical and mental benefits of running as the girls gain confidence and work toward the goal of running a 5K at the end of the program. The club is designed to be fun and welcoming and there is no cost to participate. Practices will be held 3:30-4:30pm Tuesdays and Thursdays starting Tuesday, March 14 (no practices during spring break). The club ends with the Tulip Time 5K on May 6. To sign up or for more information, email coach Goldie Van Horn at 570.401.7181.
Volleyball Clinic
Whether brand-new to the sport of volleyball or a more experienced player, this clinic is for all elementary athletes, both boys and girls! Led by the high school coaches and mentored by Holland Christian varsity volleyball players, kids will have 3 fun and active sessions learning the game of volleyball and focusing on improving foundational skills.
Who: K-2nd and 3rd-6th grade boys and girls
Location: Holland Christian High School Gym
Dates/Time: March 11, 18, and 25. K-2 @ 8-9:20am, 3rd-6th 9:30-10:50am
Cost: $25, Late Registration: $35
Sign-up now on Active  (select 22/23 school year)
Hot Lunch
Upcoming Events
View the full Holland Christian calendar
March
1: TRIP Tips and Tricks at Rose Park 2:00PM
4: Kids' Stuff Resale @ HCHS
7: TRIP Tips and Tricks at HCHS Media Center 6:30pm
17: End of 3rd quarter
20: Parent-Teacher Conferences
24: Half day – Teacher Inservice
24: Report cards available online
27: Parent-Teacher Conference
April