Our prayer, as your partners, is that the words we say, the behaviors we model and the experiences we plan would shape your children's heart to look just a little more like Jesus' heart every day. By embedding our Holland Christian Discipleship Practices in the learning activities and daily life of our community, we believe we help to prepare our children for a life lived closer to God's call as Kingdom Bringers.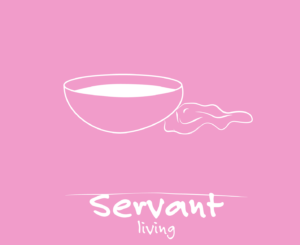 50 schools from throughout West Michigan will be jumping in to work together to help bring food to "nourish kids to be their best" thanks to the leadership of Kids Food Basket.
Guess what! Rose Park is invited to join in with this important effort. Every child knows the discomfort of hunger. Many of our children don't understand the depth of struggle with food insecurities but we certainly can work together to help ease the pain children who are our neighbors are feeling. March 20-March 24 we will live into Kids Food Basket Week! Take a peek at this flyer to learn about some of the ways your family can also get involved if you choose: KFB Week 2023-School Flyer. You'll find a wish list of food items children in our area have shared that they enjoy eating the most. There is a QR code your family can contribute to this dear organization if you'd like. And, finally, you can wear orange on Go Orange Day, March 24. Orange is the color of Childhood Hunger Awareness and we want to help make a difference. As we grow in our gardening skills, our dream is to one day raise fresh, organic treats for these yummy sack suppers.
We hope you'll jump in and joy us in learning to live as the servants Jesus called us to.
Yours in Christ's service, Miska
Announcements
Table Builders?
Some of our raised beds are starting to pop to life thanks to your budding gardeners! Some classrooms have opted to plant produce and flowers in our raised beds. Others are planning learning experiences around potable plants. That means we need tables in our greenhouse. We've got a very handy and adventuresome staff at Rose Park, but we do not have any carpenters. The tables we're in need of are nothing fancy but we are looking for help from anyone who can safely run a saw and pretty confidently put together some tables if we purchase the lumber. Are you interested and willing to offer your skill to our growing greenhouse gardeners? If so, we'd be SO appreciative and excited! Please email Miska at mrynsburger@hollandchristian.org if you're willing to construct some wooden tables for our greenhouse! Thank you!
Spring Program 
Mark your calendars! Our rehearsals are underway! We'll have solos, dancers and ALL of Rose Parkers, preschool through fifth grade, leading in praise at Christ Memorial Church on March 23 at 6:30. We're requesting arrival time of our preschool through fifth grade worship leaders arrive at Christ Memorial at 6:00. Please wear your Streams of Living Water t-shirts, kiddos!
TRIP Tricks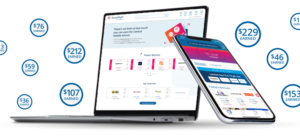 Have you heard tale of people talking about reducing their tuition bill by picking up groceries and filling the tank with gas? This isn't an urban legend, friends! It's not too good to be true! Bring your phone with you and learn about an app that can help you funnel funds to your tuition account from the typical business interaction your family currently engages in! Do either one of these sessions suit your schedule?
• Next week Wednesday, March 1 at 2pm in the Rose Park Media Center
• Tuesday, March 7 at 6:30pm in the High School Media Center
Kids' Stuff Resale- Donating Day
NEW this year: If you have high quality items you would like to donate to the Kids' Stuff Resale (items we could price at $15+ each), we will be accepting donations on Wednesday, March 2 in the admin office of the high school (Door B). Items can be dropped off between 8am-4pm this day only. Questions? Contact Michelle Schaap at mschaap@hollandchristian.org.
Enrollment for 23-24
Please help us spread the word that we still have a few seats open in our Young Fives and preschool classes! Parents can enroll here on our Admissions page. However, for all parents with children in kindergarten or above, it's nice to be reminded that Holland Christian is a continuous enrollment school. This means, in an effort to simplify the process for our current K-12 families, you will not need to re-apply every year (this is, after kindergarten). We are happy that you are a part of the Holland Christian family, and our hope and plan is that you want to continue partnering with us in the years to come!
Parent-Teacher Conferences
Parent-teacher conferences are coming up! You will receive an email with instructions on how to register for conferences in a few weeks.
Monday, March 20: 4-8pm, In-person
Monday, March 27: 4-8pm, Virtual option available
Elementary Athletic Opportunities
K-6 Boys & Girls Volleyball Clinic
Whether brand-new to the sport of volleyball or a more experienced player, this clinic is for all elementary athletes, both boys and girls! Led by the high school coaches and mentored by Holland Christian varsity volleyball players, kids will have 3 fun and active sessions learning the game of volleyball and focusing on improving foundational skills. We coach every level and look forward to helping your kids grow in the game of volleyball while also challenge themselves physically and engaging in fun and memorable games and activities.
Who: K-2nd and 3rd-6th grade boys and girls
Location: Holland Christian High School Gym
Dates/Time: March 11, 18, and 25. K-2 @ 8-9:20am, 3rd-6th 9:30-10:50am
Cost: $25, Late Registration: $35
Sign-up for elementary volleyball clinic.
Girls' Running Club
3rd-5th grade girls are invited to join the Rose Park Girls' Running Club this spring. Together we will learn about the physical and mental benefits of running as the girls gain confidence and work toward the goal of running a 5K at the end of the program. The club is designed to be fun and welcoming and there is no cost to participate. Practices will be held Tuesdays and Thursdays 3:30 to 4:30pm starting Tuesday, March 14 (no practices during spring break). The club ends with the Tulip Time 5K on May 6. To sign up or for more information, contact coach Goldie Van Horn at 570.401.7181.
3rd-8th Grade Lacrosse
Middle School Lacrosse sign-up is now open! If you are a 3rd-8th grader who would like to play lacrosse this year, you can
sign up now here
. Whether you are new to lacrosse or have been playing for many years, we would love to have you join us! If you have any questions, you can
contact Jake Andringa
at 616.566.2051 or
Micah Kool
.
Rose Park Lost and Found
Please take a minute to look our Lost and Found photo Album to see if any of these items belong to your student. Feel free to email Carla  or Laura to claim your items and we will make sure to get it in your students backpack. These items will be donated soon. Also, please make sure bring your child's snow stuff to school everyday or leave an extra set at school. In Michigan, the weather can change quickly and we want to make sure your child is warm and comfortable in their outdoor play! Our office has a limited supply of items. If your child borrows an item, we will send it home to be washed and returned for other students to use. We are always looking for extra gloves to add to our supply!
Substitutes Need
Help needed!! Rose Park has a handful of wonderful individuals who faithfully jump in and help us fill in for teachers and aides who need to be absent from the classroom. We need to add to this group! If you have even a spark of interest in subbing in a class room at Rose Park, or you know of someone who may be interested, please contact Laura in the office or call 616.820.4055. Subbing hours can range from a few hours, to a full day form 8am-3:15pm. If it is your preference to sub only at Rose Park, we can make that happen! A teaching certificate is NOT required.
Living Hope Showcase
Love Disney? Tickets are on sale now for the HCHS choir Living Hope Showcase event "The Wonderful World of Disney: A Magical Night of Song and Dance." Celebrate our favorite Disney songs with us on Friday, March 17 and Saturday, March 18 at 7 pm in the HCHS Auditorium. Be our guest! Reserved seating and livestream tickets are $10 and tickets are available now at hollandchristian.org/lhshowcase. $1 from every ticket sold will support the Starlite Shores Family Camp.
Hot Lunch
Calendar
View the full Holland Christian calendar
March
1: TRIP Tips and Tricks at Rose Park 2pm
4: Kids' Stuff Resale @ HCHS
17: End of 3rd quarter
20: Parent-Teacher Conferences
23: Spring Program
24: Go Orange Day for Childhood Hunger Awareness
24: Half day: Teacher Inservice
24: Report cards available online
27: Parent-Teacher Conferences
April