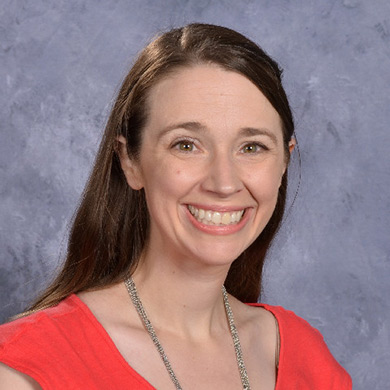 Amanda VanProyen-Brouwer
Spanish Teacher
I graduated from Calvin College in 2003 with a BA in K-12 Spanish education and began teaching Spanish at Holland Christian. I completed my MA in Spanish language and culture at the University of Salamanca in Spain in 2009. In 2012, I stepped away from full time teaching to be at home with our children, and then began teaching Spanish for (HC)2. Through Spanish, God has taught me more about Himself, His creation, and our global Church family.
Our (HC)2 Spanish classes aim to give students not only the skills and confidence to begin to speak and understand basic Spanish, but also an appreciation for God's big world and the people in it. In class we use actions, activities, stories, and songs to learn Spanish. Outside of class, students access various online activities to reinforce weekly lessons.
My husband, Jeff, and I have been married since 2007 and live in Holland. We have two children, Adrian and Evelyn, who are enrolled in Spanish Immersion at Zeeland Christian. As a family we love being outdoors, riding bikes, and traveling to new places to explore God's creation.