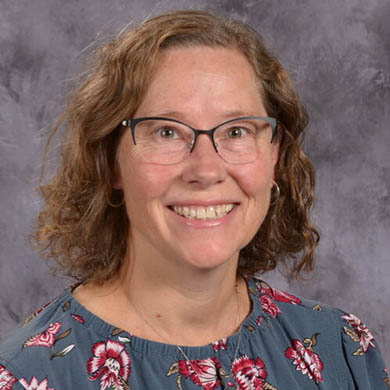 Amy Luce
Art Teacher
I graduated in 1991 from Calvin with a B.A. in CAS. After teaching in Japan, I received a degree in art education and I taught at HCHS until 2001. I hold an M.A. from GVSU in elementary education and teach art to Rose Park and Homeschool (HC2) students.
I am married to my husband Mike and we have three children. We enjoy worshipping at 14th Street where I create art with others and serve our missionaries. We enjoy hiking in the national parks, reading, and gardening.
When I made my first purple polka dotted dinosaur at age six I fell in love with the process of creating art. Showcasing our God of detail and learning alongside my students is a joy. I am energized as we learn through our mistakes, try new skills, and glorify God through our art to bless others!