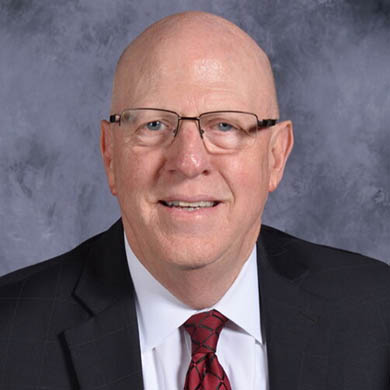 Eric Forseth
Head of Schools
Before becoming HCS Head of Schools, I served as Dordt University Provost, and previously as Superintendent of Nampa Christian Schools in Idaho. In past administrative work, I worked in accreditation training, strategic planning, financing/constructing a 9-12 campus, fundraising, online learning, diversity initiatives and enrollment planning.
I am married to Kim, a K-12 educator/education professor. We have 2 children: a daughter, Lindsay Grant, who recently moved from Idaho with her husband Tyler and 2 children to work for a Christian school in     . Our son Nathan and his wife Rae live in Kentucky.
We are excited to lead with a talented leadership team and dedicated faculty and staff at HCS. One of the compelling reasons to serve at HC is the mission to equip minds and nurture hearts to transform the world for Jesus Christ. We look forward to embracing the Holland community and are excited to lead HC in shaping Christ-centered leaders.