High School Boys Football
Varsity
Football Team
Coach: Chris Kuipers
HCHS Math Teacher
5th year coaching (21st overall)
Coaching football provides the opportunity to positively impact lives of our young people; using the context of football to nurture and develop the body, mind, heart, and spirit of our student-athletes and giving them opportunity to use their unique talents to put God on display.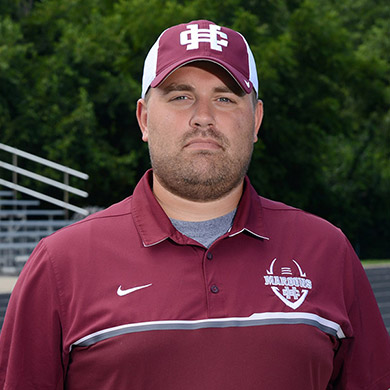 Junior Varsity
Football Team
Coach: Micah Kool
HCS PE Teacher
6th year coaching (13th overall)
Coaching has been one of the greatest blessings in my life since graduating from Holland Christian. Team sports are an awesome way to showcase many of the different gifts that God has given all of the student-athletes at HC far beyond just athletic ability. It is such a gratifying thing to see the way that those gifts can show themselves and be utilized by the players and put towards one common goal.
Contact a Coach
Have questions about a particular sport, or their level of play? Feel free to contact our athletic coaches, or our athletic directors.
Athletics Staff