Spring 2021 Connections Alumni Profile
If you ask Robyn (Tucker) Afrik '95 what it was like growing up in Holland, MI you'd probably hear her say that everyone always seemed to know everyone—whether it was the man behind the counter at Graafschap Hardware, or the person you parked next to downtown Holland. Knowing people's last names was really important. It told who grew up with whom, who owned what and who's related to whom. Names held a weight, they spoke volumes without even meeting a person, passing on legacies and generational stories.
Your name said who you were. Except Robyn's didn't quite. Not completely. And there was some pain in that, and is still perhaps. And doesn't always seem fair?
She assumes her birth mother did not give her a name before leaving her on a street in South Korea with her birth date pinned to her chest. But the foster mother who cared for her in the Korean orphanage named her Chang-Ju, meaning "shining jewel" in Korean. And when she was adopted by the Tuckers at six months and carried back to Holland—looking nothing like the other Hamilton and East Saugatuck German- Dutch Tuckers, except for her younger brother also adopted from South Korea—she was lovingly named Robyn with a y, since it was different. Like her.
She carried the weight and love as a Tucker for 20 years, holding strongly to Christian Reformed roots, sometimes wearing wooden shoes, camping with cousins—the normal Tucker things. But then another love happened, and she took on the last name of her husband, Afrik. A name also with a story, since her father-in-law, Dr. Tai Afrik, born in Sierra Leone under the last name of Parker no longer wanted to shoulder a colonizing English name, and changed it to Afrique, French for Africa, to honor his people and their origin. After Americanizing the name to Afrik, Robyn and her husband carried it to Holland, perhaps bringing one of the more uncommon names to their neighborhood.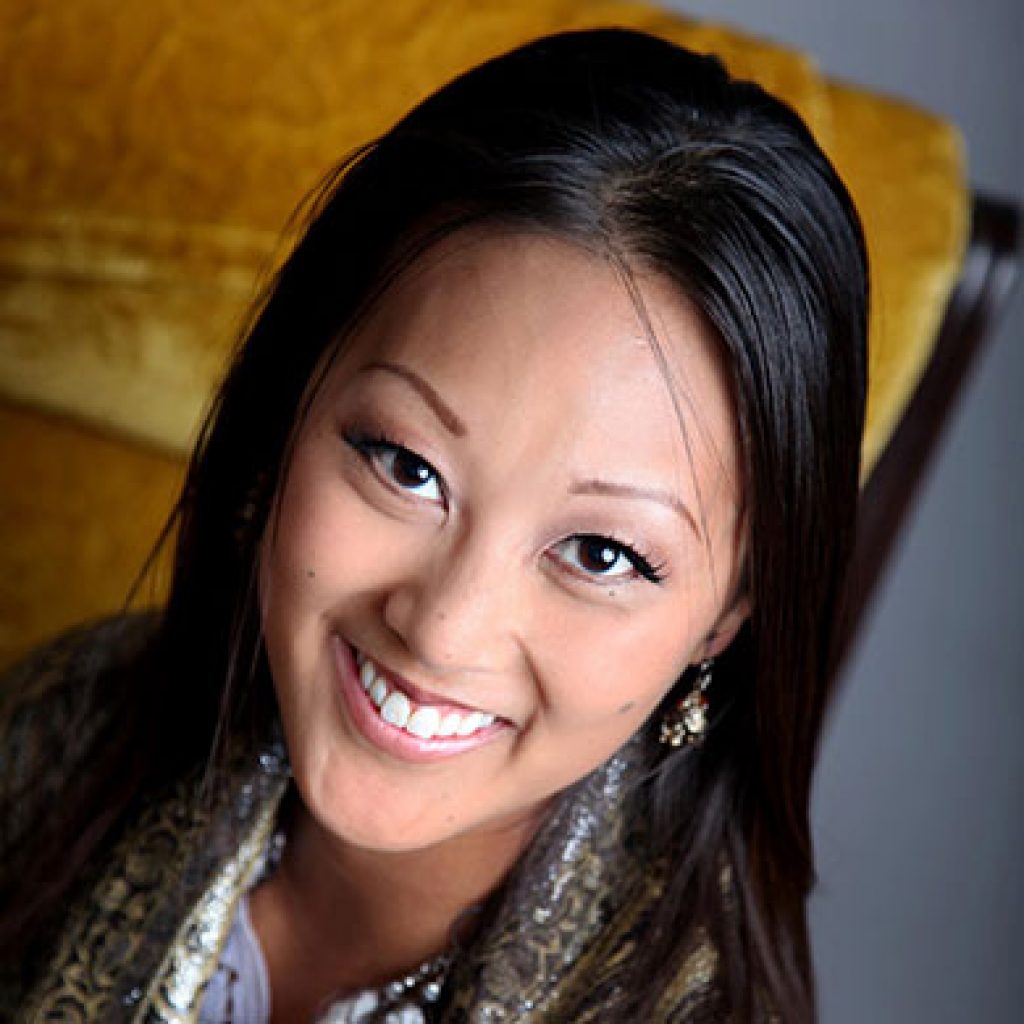 "Genesis is one of those books that I'm genuinely drawn to. It's how things started—God gave everything a name, a purpose, a place.
But then Robyn's used to that by now—being the one just a little different. But also willing to look at things like educational cultural competencies from a Reformed perspective. It's also possibly why Genesis is her favorite book of the Bible.
"Genesis is one of those books that I'm genuinely drawn to," Robyn said. "It's how things started—God gave everything a name, a purpose, a place." She loves the concreteness of a God who is known as the beginning and originator of all things. Of a God who so values the name of His creations that it is the first task given to Adam—once he is named by God himself. And a God who reveals Himself through His names.
All through her years at Holland Christian Schools, Robyn blended in as she could, sometimes enduring off-handed comments on the playground or in the halls about her dark hair, dark eyes. She loved Mrs. VanMeeteren in 1st grade, Mr. Avink in 4th grade, RVL in high school, ran track, sang in the chorus for Pippen, helped with theatre set. But it wasn't until her first year in college at Valparaiso University, where she also ran track, that she suddenly recognized herself fully as a racial minority, as Korean and not White. She and some girlfriends were protesting a KKK rally being held downtown Valparaiso, when Robyn suddenly realized none of the KKK men would even look at her—like they were at her girlfriends who were White.
It was a watershed moment.
Fast forward through a wedding to fellow Valpo track team mate and international student Taiyoh Afrik, three babies and an undergrad degree finished at Cornerstone University, a masters in business from MSU—all while continuing to work. And all huge reasons for moving back home to Holland to live and raise their multicultural family, Robyn said. "Kids are a lot of work, it was the only space I knew, my family was here, and we needed the help," she smiled. Plus her husband grew up as one of five children of a United Nations diplomat, moving often as a child and craved stability, some place near family. Holland fit the bill on all accounts.
When Ottawa County started its first-ever office of Diversity, Equity & Inclusion (DEI) in 2018, funded by businesses and private donations, they hired Robyn as its director in 2019. By October of 2020 the office was throwing it's 5th annual Diversity Forum bringing together participants from area businesses, government sectors and public servants, all eager to further Ottawa County's vision of being a place where all belong—and hopefully widening the eyes of the rest of us to a racially diverse and broader socioeconomic perspective.
Robyn didn't intentionally start out in the field of work she now finds herself in. Back in the early days when "I was trying to be valuable," Robyn laughed, she was on a committee to bring a national conference to the area, "And then the speaker got sick, and the committee came to me the night before and said 'Robyn, you are going to be our speaker.'" She resisted, thinking that she had nothing to say, but the committee persisted, citing her multiple stories and layered "intersection of adoption, multicultural family and marriage." And then after she spoke, they all told her "'You need to do this!' It was not my goal!" she said.
What followed was Afrik Advantage, Robyn's consulting company that took off, Robyn learning quickly on the job. "In the process of that I met amazing leaders all over doing this at levels I had never heard of. There was much to learn, know," Robyn said.
Her work brought her to the White House, to the American South, West Africa, and South Korea, all over America, speaking and consulting and helping heal differences and hurt wherever she was asked to come—for faith based organizations, local governments, and international businesses.
Meanwhile, though, her kids were growing up, becoming nationally ranked swimmers (a great story for another day) and Robyn realized she wanted to be closer to home more often for them. So she took a job at Meijer Corporation directing their early diversity and inclusion (D&I) efforts. She was genuinely interested in putting into practice the ideas she had been conferring and consulting about for years She recognized it was "easy to talk" about diversity—"but did anything come of it? Or did they do the research and then it sits on a shelf?" she said.
At Meijer she got to see diversity and inclusion in action in corporate America, forming and leading various employee resource groups, as well as advising corporate leaders as needed. Like the time when an employee group focused on disabilities recommended placing flags on the back of the Amigo carts at the store, and suggested bringing in Caroline's Carts, grocery carts for adult sized children with a disability, making it possible for their parents to actually grocery shop.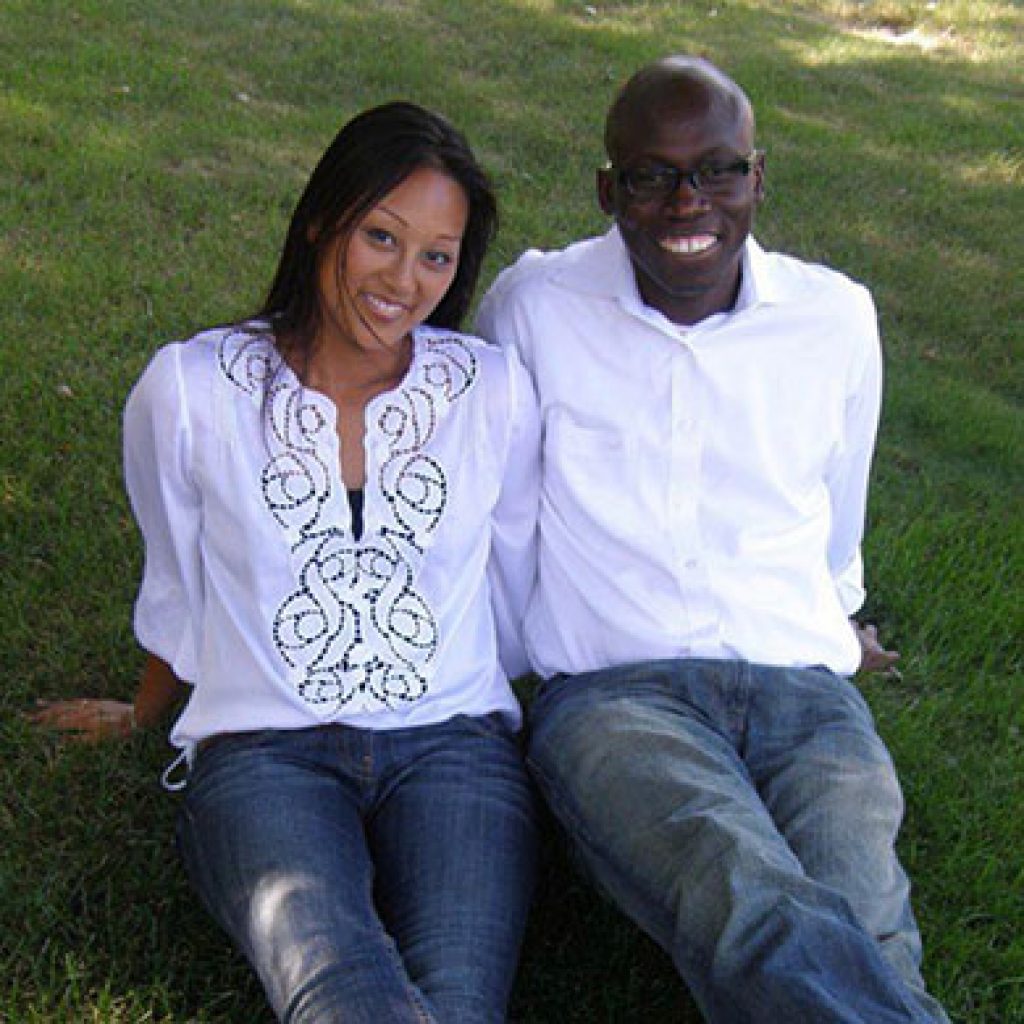 "There's never a true fix—we'll never arrive there, it's an ongoing improvement—like being a Christian.
At Ottawa County, Robyn has seen it played out in economic terms, since area businesses such as Gentex and Herman Miller, for example, spend a great deal of resources recruiting and retaining talent for their workforce, talent that "are people first, who come with all different expressions and religion."
"Our county recognizes that at some level, we all have bias," she added. "If we can remove it in a scientific way, we save and make money. And we make our programs more accessible. It's not just a social justice issue. It's about how do we retain [employees]? Well, you find schools and people accepting of those differences—for businesses this is an economic imperative," Robyn said.
Studies show that a feeling of "outsiderness" within a community actually engages the same "neurons that fire off for physical pain," she said, so that if people don't feel welcome in a community, they spend less money, don't go out to eat, don't visit the playgrounds, don't shop in the local stores. And eventually leave, taking their talent and financial resources elsewhere.
She recognizes the difficulty in her work. That "there's never a true fix—we'll never arrive there, it's an ongoing improvement—like being a Christian. My role is not to fix, but to address how can we actually remove bias, create a more inclusive service environment that all people can access. To create an environment where all people can genuinely take part."
Asked to serve on our HC Diversity Task Force because she is deeply aware of the Reformed faith and history that make HC what it is today, Robyn both understands the HC community and has the ability to guide others in what it means to encourage areas of diversity that are in our strategic framework.
Besides also being an author and an adjunct professor at Hope College, Robyn helped start Women of Color Give (WOCG), a local philanthropy collective that brings together women of diverse cultural backgrounds.
"Historically, people may think of women of color as only recipients of aid and good will," Robyn explained, citing the statistics. "We wanted to break that narrative and cycle. We are not just offering a solution, we are the solution."
"Historically, people may think of women of color as only recipients of aid and good will. We wanted to break that narrative and cycle. We are not just offering a solution, we are the solution.
The idea behind WOCG is to gather and give funding to local lakeshore organizations that support and encourage diversity and diverse leaders. Each of the 70 members, all self-identified women of color, pay membership fees directly into the fund, while also fundraising and collecting donations from local businesses.
Robyn and two local friends, Yah- Hanna Jenkins Leys and Lucia Rios, launched WOCG officially back in late summer of 2019, and just over a year later, in December 2020—an astounding turn around feat, by the way—awarded its first round of funding to five local organizations. The group was thrilled to give over $20K to five different organizations, including Maple Avenue Ministry's Black Tulip Doula Program and Holland's CultureWorks art academy.
"When I grew up the only minorities I came into contact with were individual adoptees or refugees—or interactions on mission trips, whether urban or overseas," she said, pointing out that they were mostly seen as recipients, however important or worthy.
And how empowering it is to be actively giving back to her local community.